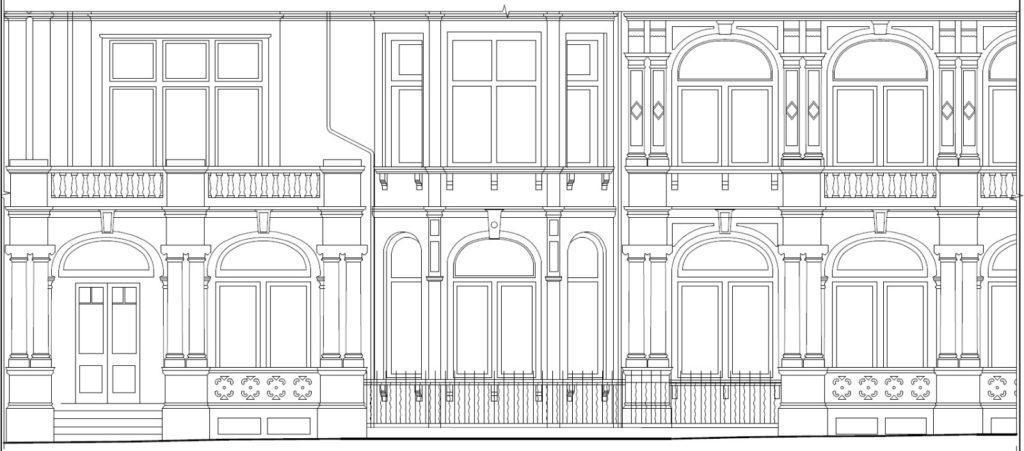 Location: London SW1
Scope of works: Floor plans, internal elevations, external elevation drawings.
Timeframe: 1 day on site, drawings ready within 3 working days.
The 3D laser scanning survey was done in colour. This was done to achieve the best visibility of even smallest details as in addition to the normal scope of works, we were asked to outline skirting details and do a full ceiling plan.