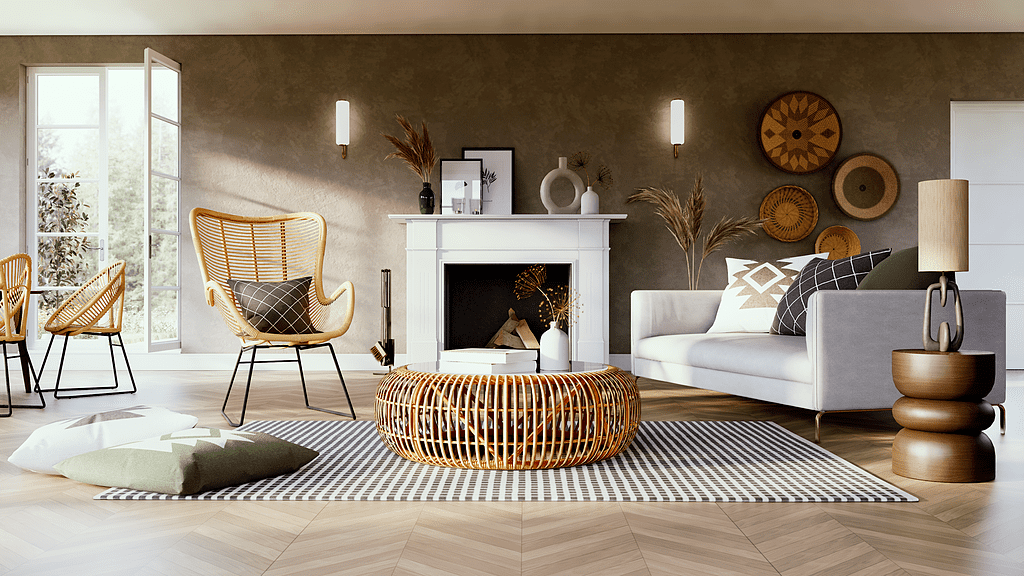 "We Turn Imagination Into Reality !" – MSPro Team
3D architectural rendering is a grеаt wау tо viѕuаlizе уоur rеѕidеntiаl or соmmеrсiаl developments.
No mаttеr how ѕmаll оr large уоur рrоjесt is, оur rеndеrs will help bring your рrоjесt to life quiсklу and affordably.
From basic 3D renders to high-end photo-realistic imagery, our team of experts has a proven record of delivering projects of any size & complexity on time and to the highest level of quality!
Interior Rendering Photorealistic Quality
Interior Rendering Standard Quality
Exterior Rendering Photorealistic Quality
Exterior Rendering Standard Quality
What is 3D Rendering (CGI)?
3D Renders are also know as Computer Generated Images (CGI).
Renders are used to give a precise and accurate image of how the new building, interior design, house extension or anything else you can imagine will look like before it gets built in life.
What is Interior Rendering?
Rendering of the interior is a service that allows the customer to see a computer projection of his interior, taking into account the size of the room and the technical design.Visualization is a good method because before starting works on changing the interior the customer can evaluate its appearance and if necessary make additional changes.
What is Exterior Rendering?
Rendering of the exterior – the development of the external appearance of houses, structures, design of cottages, a private land and many other objects. This is creating a general idea of ​​the future building, as well as the opportunity to see how it will fit into the surrounding landscape.
Who needs 3D Visualization (renders) and how can they help?
MANUFACTURERS. Use 3D Renders to showcase new products long before production.
DESIGNERS. They create digital designs to present them to the customer, as well as adjust their design decisions
ARCHITECTS. Helps make decisions and understand ideas much easier and faster thanks to photo-realistic renderings of 3D models.
Salesmen. They use CGI in promotional brochures to sell real estate before it's built
How much does it cost to render?
Professional renders can cost anywhere from £800 to £4,000. Many architectural visualization companies offer a fixed price for 1 m2 of interior. But this price subsequently increases many times if complex furniture or complex elements are encountered. Therefore, all prices on the websites of such companies must be understood as preliminary. Before rendering, our company sets the price for the work and this price does not change during the work. The price is set on the basis of the terms of reference, which includes the floor plan, materials, lighting information, etc.
How are CGIs created?
CGI is created by the renderer based on the 3D model. A 3D model includes information about materials, and those materials have a large set of characteristics. When creating an image, the software idles light rays from all sources, taking into account the reflection and absorption of surfaces. This is how a photorealistic image is obtained.
How long does it take to create a CGI image?
Render creation time can vary from 2 to 10 days for simple projects. Larger and more complex designs can take weeks to render in 3D.
Why does rendering take so long?
When rendering, all ray trajectories are built, as well as their reflections and intersections. This is a very complex process. You can render using GPU and CPU. In every case a powerful computer is required for such large-scale constructions and it takes a lot of time. The rendering time depends on the power of your PC.
What information is needed in order to make an Architectural Visualization?
Renders can be made from both a large batch of source data and a pencil drawing on paper. But for a good render, you need:
Floor plan
Decorative materials
Door specification
Lighting
Furniture
Decor
Non-standard equipment
Additional General Wishes
What programs are needed for rendering?
Renders can be performed in a large number of programs: Arnold, Clariss, Enscape, Guerilla Render, Iray, LuxRender, Marmoset Toolbag, V-Ray. In our renders we use an advanced bundle of products: 3DS Max + Corona Render. Also used: AutoCAD, Photoshop, Revit, etc.
How Much 3D Rendering Cost?
EXPERTS OF 3D ARCHITECTURAL VISUALISATION
We are 3D Rendering Experts providing CGI and Visualisation Services for Architects, Interior Designers and Developers in London & across the U.K.