3D Virtual Tours – The State of The Art Solutions for Showcasing Your Property in 2021
---
The clichés say that a picture is worth a 1000 words. The studies on other hand show that humans process pictures 60,000 faster than words. So how many words is a picture worth?  
Whichever one it is, our industry-leading technology captures the imagery in 4K & 3D for your 360˚ Interactive Virtual Tours that will look great for many years to come!
---
Deliverables Of Our Virtual 3D Tours
3D Walkthrough Virtual Tours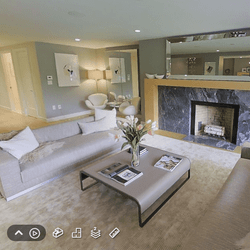 An interactive 3D walkthrough around the property with panoramic 360˚ images located every 1.5-2m away from each other. An experience where you have a full control of where you want to go and what you want to see. That is why it cannot be compared to any standard photos or videos.

Goo
gle
Street View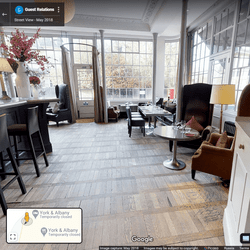 Matterport virtual tours can be uploaded on Google Maps, allowing people to find & explore your business from Google maps, Street View and from the Google search results.

Virtual Reality (VR)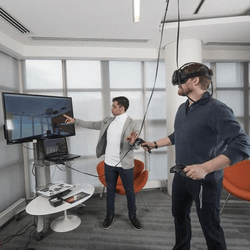 Virtual Reality is an unforgettable experience and certainly a new approach to view a property. Benefit from these latest innovations at no extra cost, as all our 360˚ Virtual tours support VR experience and compatible with most of the commonly available VR headsets.

3D Dollhouse View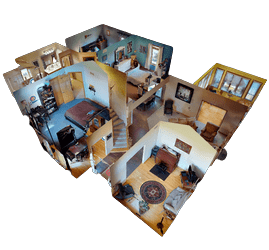 3D Dollhouse is an amazing visually eye-catching feature enabling to view and get the best feel of the property's shape and layout, especially for users who are not familiar with reading 2D floor plans.
Schematic Floor Plans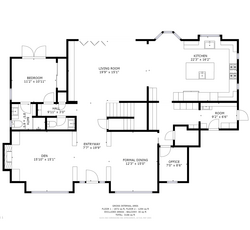 While the innovative ways of showcasing the property is impressive, the more traditional marketing methods may also be expected. Schematic floor plans can be produced with an accuracy of 1 to 2% of reality, using the data captured by Matterport.
Top-Down Floor Plan Views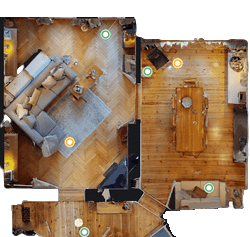 A 3D Virtual Tour feature enabling to view a true top down floor plan layout with a click of a button.
---
360° Tours – The Process Explained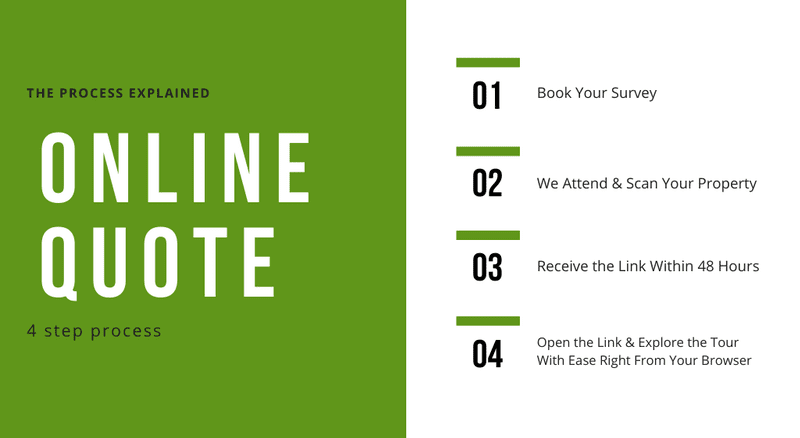 ---
Real Estate Virtual Tours
The safest way to showcase the property during COVID-19
92% of home buyers search the internet before contacting the agent.
Website visitors spend 3x – 6x more time, engaging with property listings offering 360˚ Virtual Tours.
Properties with 360˚ Virtual Tours have 49% more qualified leads.
Construction & Architecture 3D Tours
Minimise your site visits to the minimum
Take accurate manual measurements using the integrated measurement tool
Get a better feel of the space by viewing it in 3D
---
Matterport 3D Virtual Tour Prices
3D Virtual Tour
Includes:
Scan Your Property
3D Virtual Tour
360˚ 4K Panoramic Imagery
3D Dollhouse View
Top-Down Floor Plan Views
As no two projects are the same in size & complexity. We price each project individually.
Floor Plans
Includes:
Schematic Floor Plans in PDF, PNG and SVG formats
Gross Internal Area (GIA) measurements for each room
Delivery within 3 business days
Each individual floor delivered in PNG format as a separate file
Architect Bundle
Includes: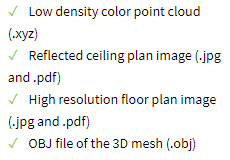 ---
Look At Our Other Services