What is a Measured Survey?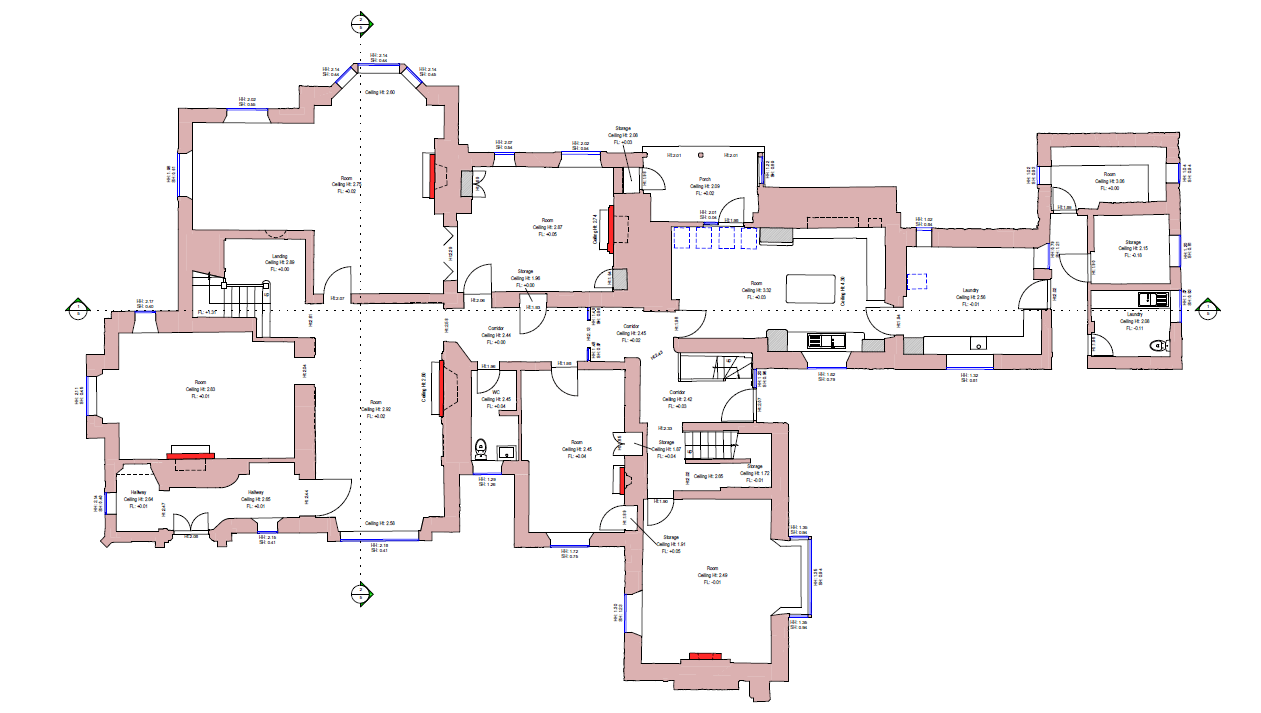 A measured survey is a process of a building surveyor collecting accurate and detailed measurements of the property or the land. The data collected is then used for creating accurate As-Built drawings such as floor plans, elevations, sections and much more. 
Planning Application Drawings Examples (U.K)
As part of the planning application submission, you may need to include a list of accurate & detailed As-Built drawings of your property.
The list of required drawings will depend on what changes are intended to be done to the property.
An example for a typical loft conversion or extension planning application, you would usually require a set of floor plans, elevation drawings, loft plan and a few section drawings.
Survey Drawings Examples
Floor plans (attic, basement, extensions). This plans shows all walls with windows and doors, as well as built-in cupboards and fireplaces. The window sill and top level markings are added to this plan. Doors have height markings. All rooms have names, floor and ceiling height markings. All plumbing equipment is shown. The attic plan shows the location of the rafter system (without defining the cross-section of rafters).
Sections. One section always goes through the stairs. The second one is perpendicular in any place.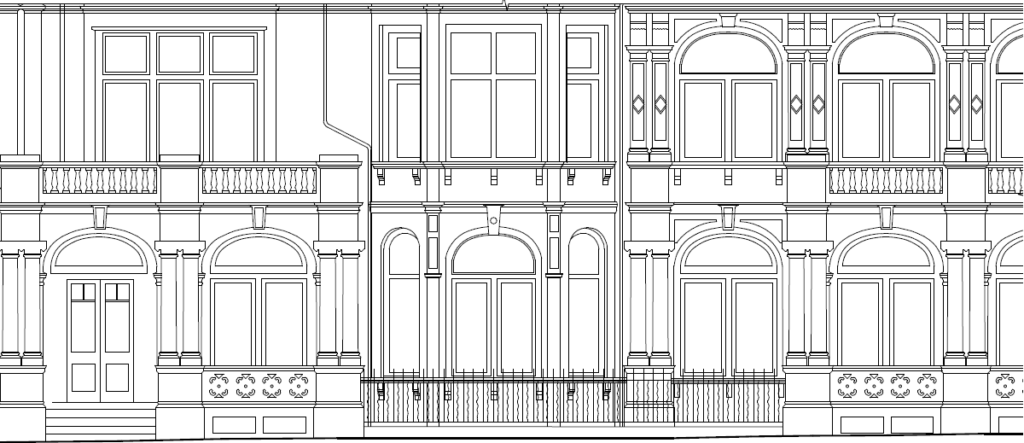 Elevations. The facade drawings show the walls, windows and doors by internal measurements. The construction of windows and architectural elements are always schematically displayed as well. On the facade roofs and drainage systems are displayed.
Site plan. There are 3 types of site plan:

Fence only – only the boundaries of the fence are shown without height marks.
Plan without levels – displays fences, walls, trees, bushes, flowerbeds, etc. The types of coverings are indicated. The levels of the fences are shown.
Plan with levels – Displays the same as in the previous point including levels of the area, walls, trees.
Measured Survey Pro List of Drawings
Floor Plans
Ceiling Plans
Lighting & Smoke Detector Plans
Roof Plans
Loft Plans
Elevation Drawings
Internal Elevation drawings
Section Drawings
Topographical Survey (Site Plans)
---
---
In the past years, Measured Survey Pro completed over 1000 projects for architects, developers and private clients, providing them with an accurate set of drawings for their planning application submissions. Contact us today to see how we can help with your project.
INSTANT QUOTE
---
For more information about our services, please refer to the Home page.