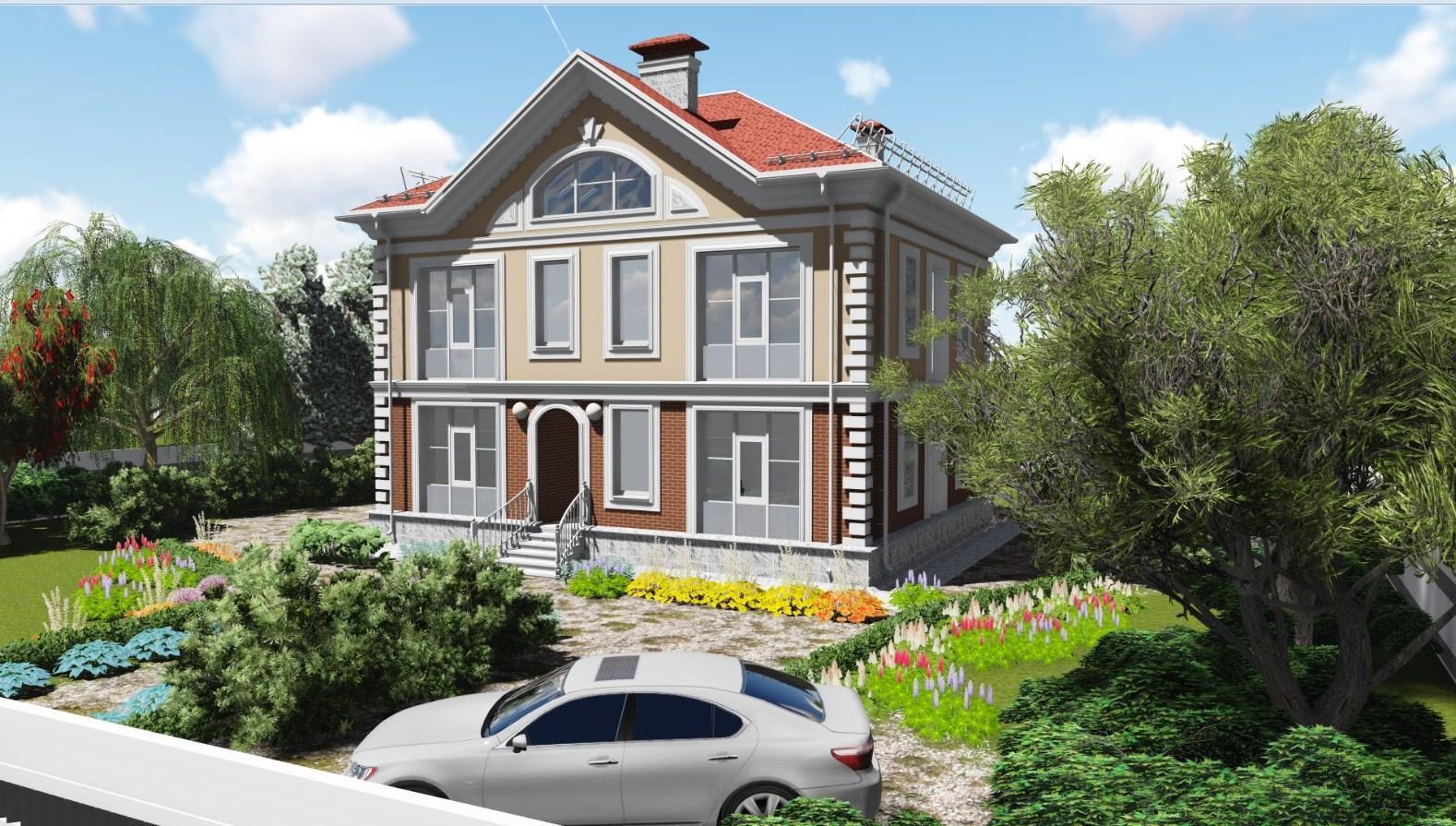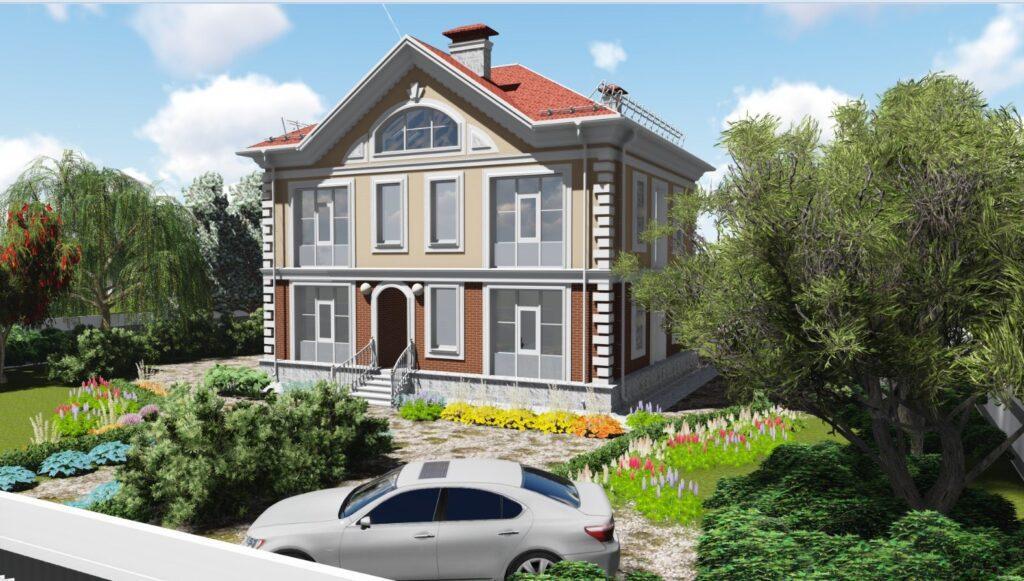 A two-storey residential cottage made of brick with a sloped wooden roof. This is a tutorial project completed in Revit version 2015.Ground Floor level contains an office room, a kitchen, a gym, a common room, a toilet and a bathroom. There is also a staircase in top left side of the building leading to the First floor.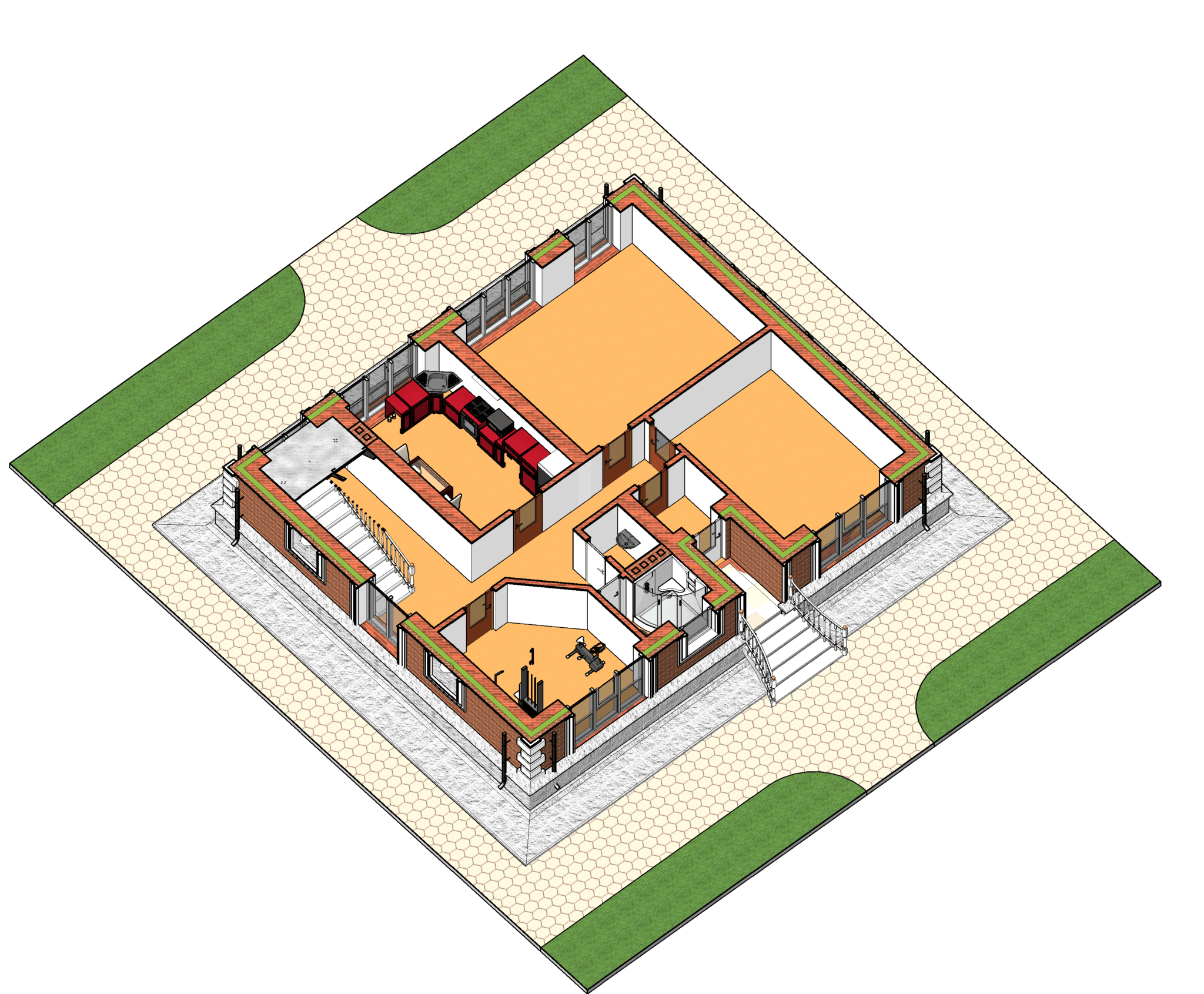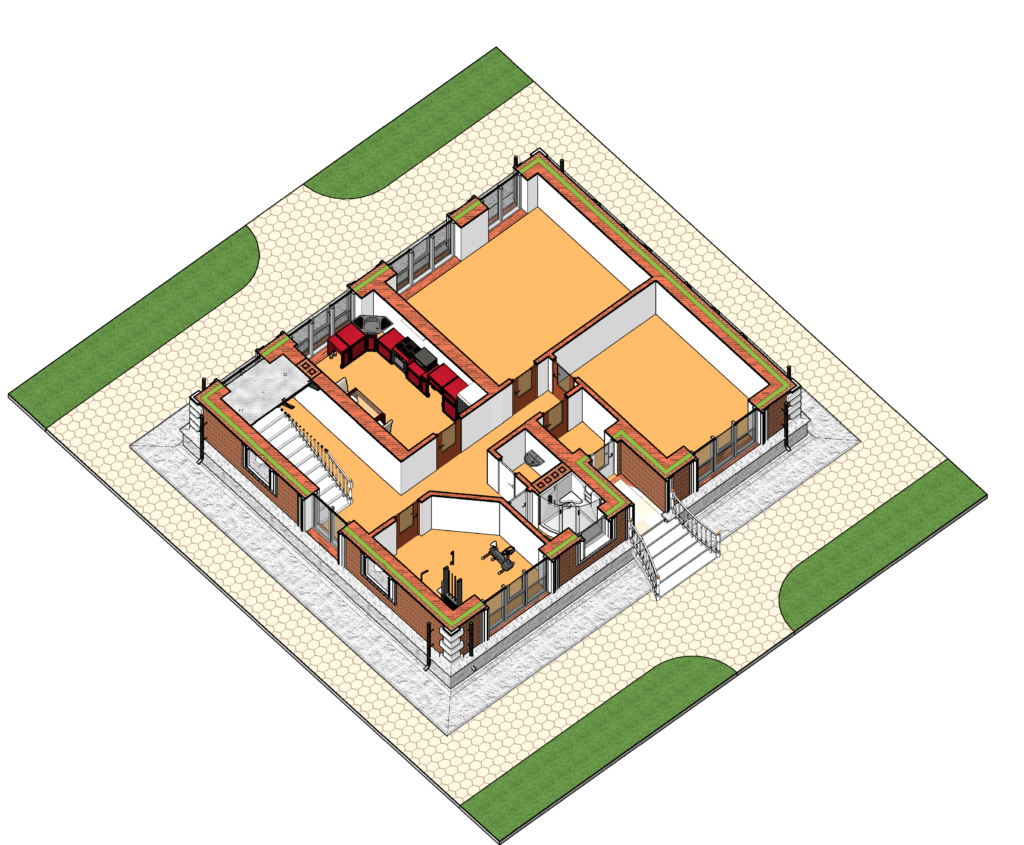 On the first floor there are three bedrooms, a nursery room, a bathroom and a dressing room. All rooms have large windows making the house bright inside.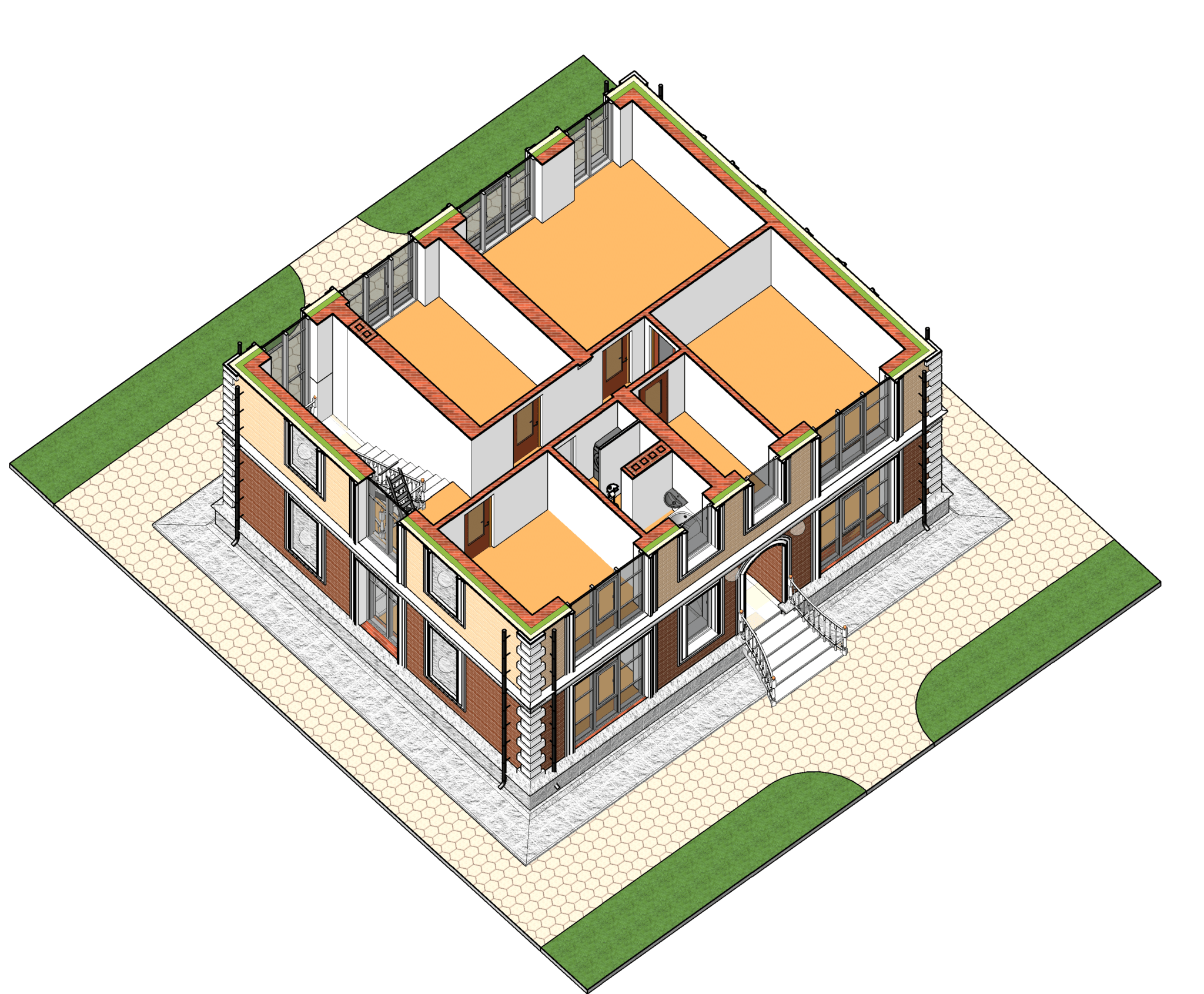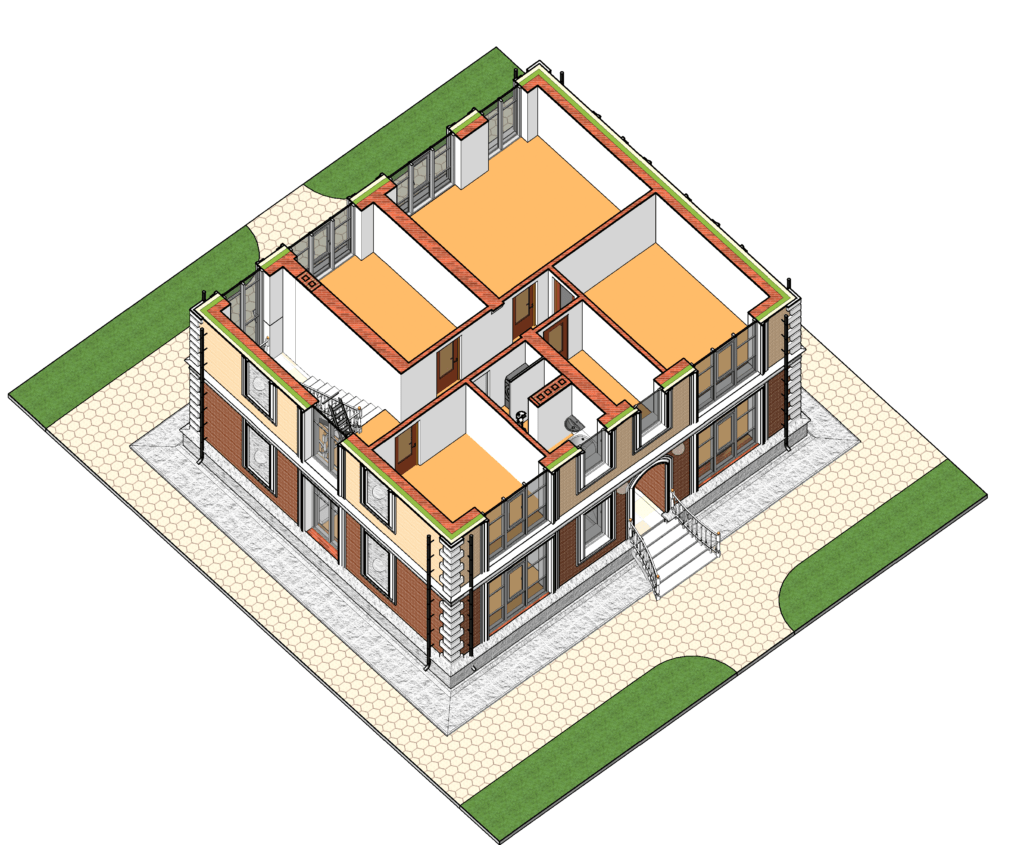 Author: Olga Dobryantseva.
You can download the Revit model from the link: Download Cottage project in Revit (with rafter system)