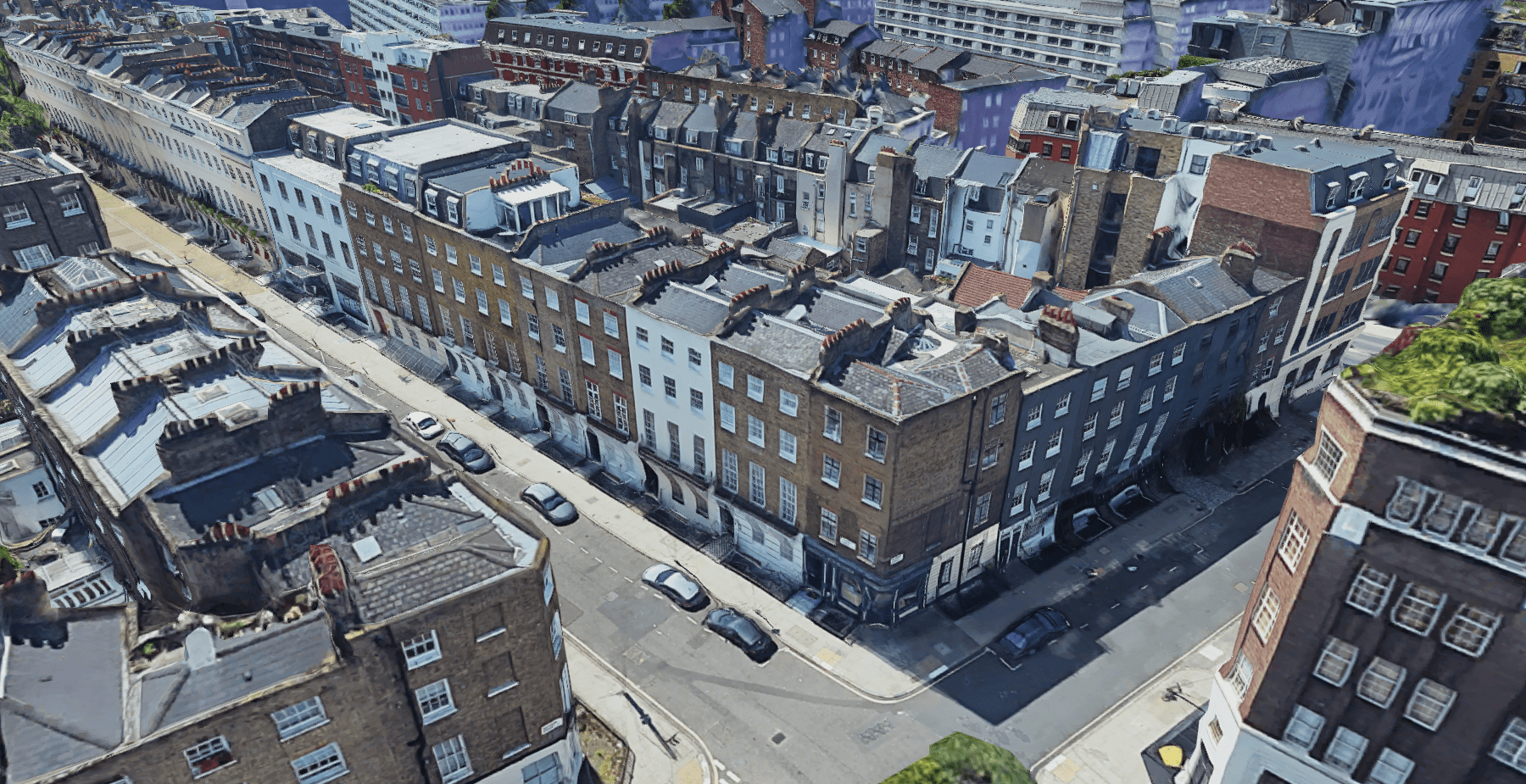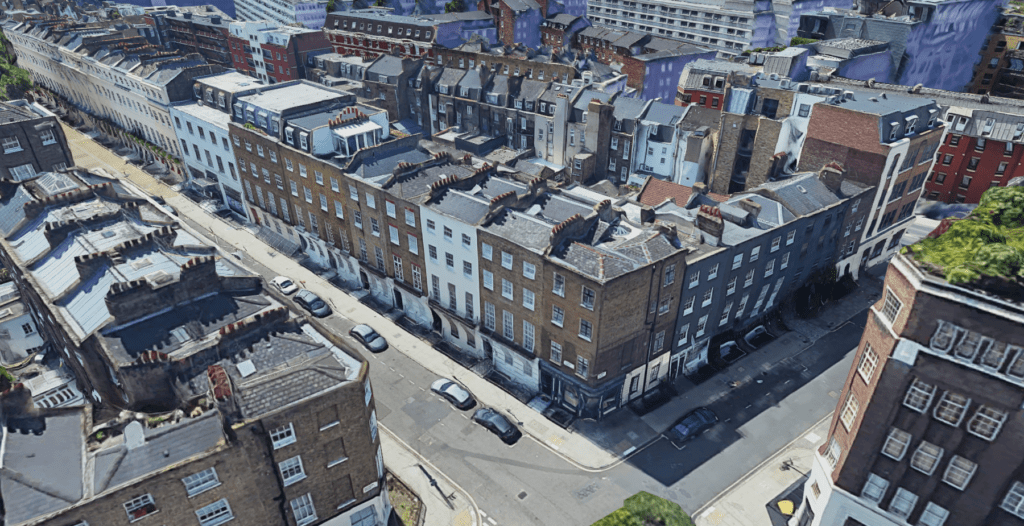 Location: London, W1T
Scope of works: Topographical survey, floor plans, section drawings and external elevation drawings
Timeframe: 1 day on-site, drawings ready within 5 working days

This stunning 5 floors property located in the heart of London was surveyed internally and externally in one day. The client required a full As-Built Measured Survey including all floor plans, section drawings and external elevations. In addition we provided photographs from the survey as well as the 3D Point Cloud file that would enable our client to minimize site visits through using the virtual tour feature as shown in the video below.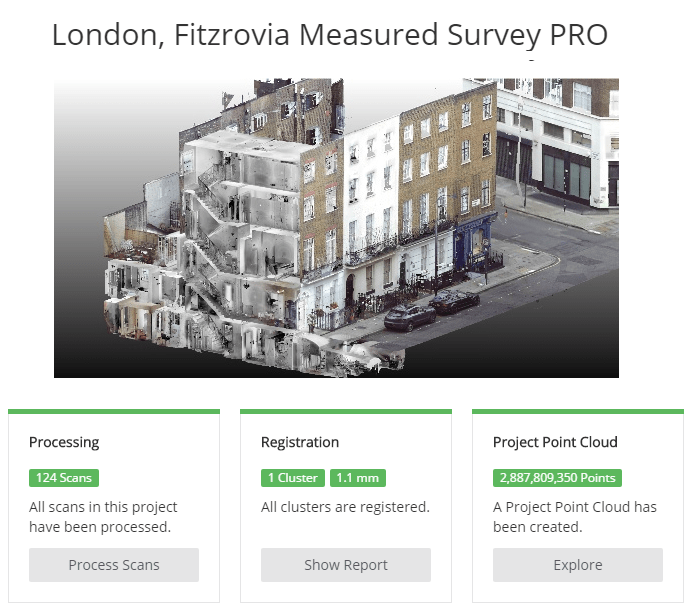 During our measured building survey we took 124 scans using our Faro X130 3D laser scanner. Those scans were then registered ("stitched together") to form one 3D cloud of the scanned property. The 3D point cloud of this project is made of nearly three billion points with an average error of just 1.1 mm. 
Photos and 2D drawings
Video