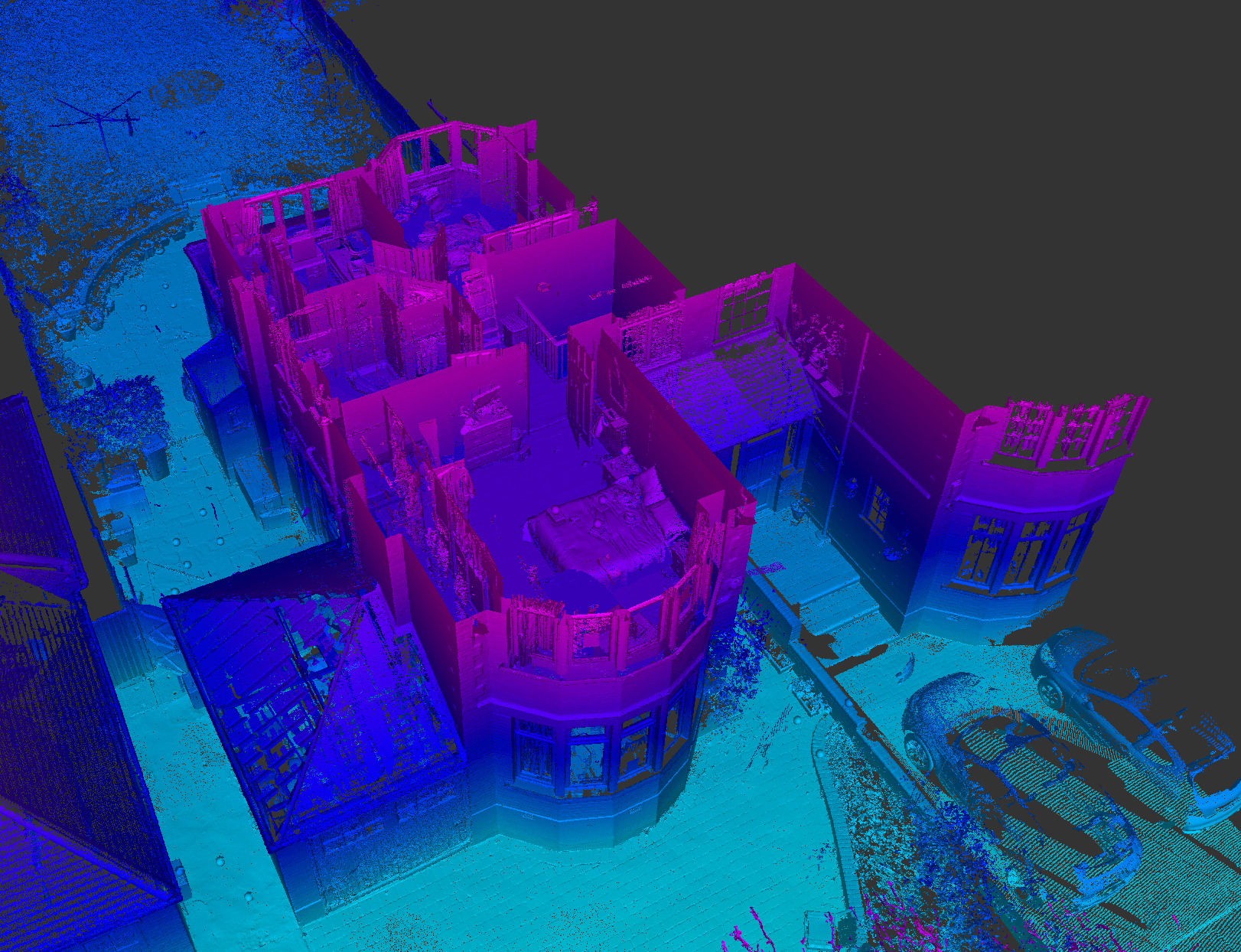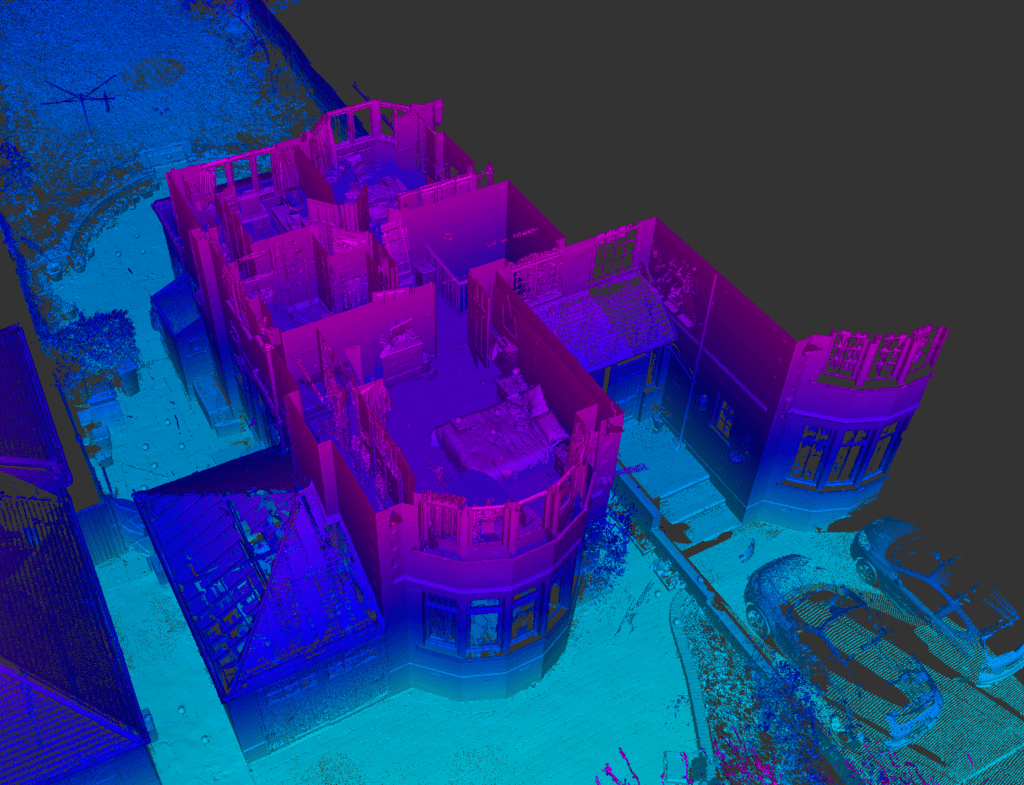 Location: London N14
Scope of works: Floor plans, loft plan, section drawings, elevation drawings & site plan.
Timeframe: 1 day on site, drawings ready within 3 days.
This has been a great project in the quite area of London. Our team has completed the survey of the property and the garden area in one afternoon. The scans have been registered into the point cloud file on the same day, meaning our team could start working on production of the drawings the next morning. As the result we have delivered the project in just 3 days. Another completed project and another happy client.