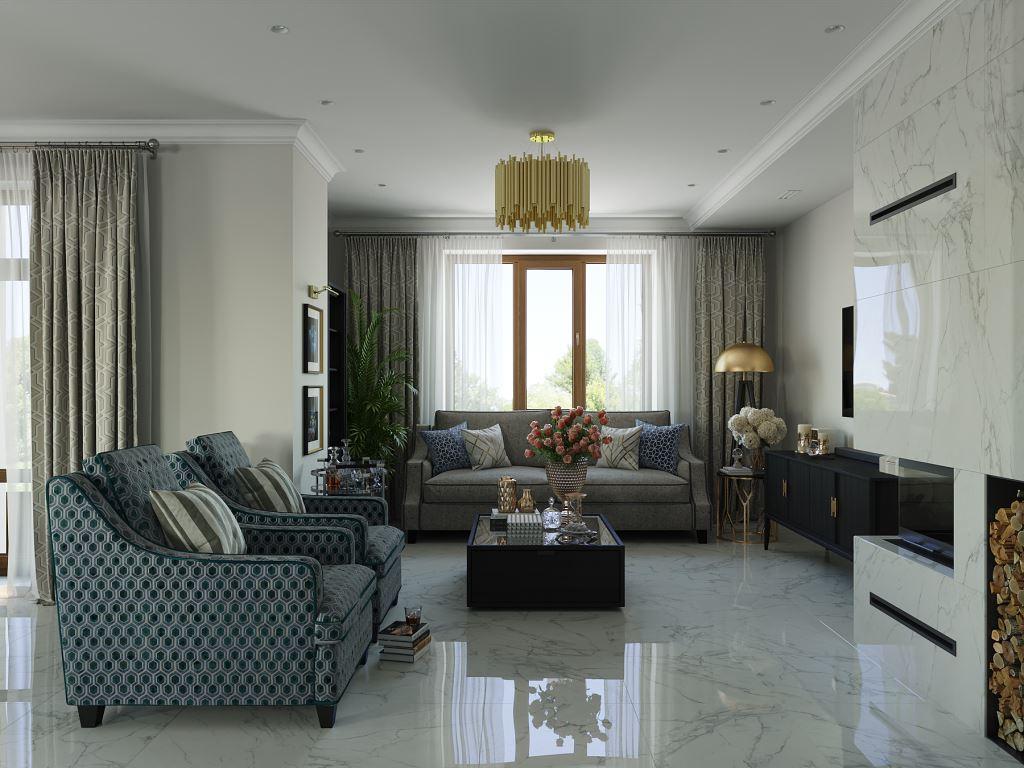 Author of the project design: Ksenia Averina
The design project was created for a young family with a child. The client asked for a cosy and functional home. We had to take into account different tastes of the owners of this house but we managed to make a beautiful interior suiting the whole family.
The floor downstairs was made of marble looking porcelain stoneware which adds luxury and elegance at an affordable price. Porcelain in comparison to real marble is stain resistant which is a perfect choice especially when you have kids. On this floor, you can also find a fireplace which was decorated with the same material stoneware. The walls are also light so we could add furniture with contrasting finishes which give that a perfect match.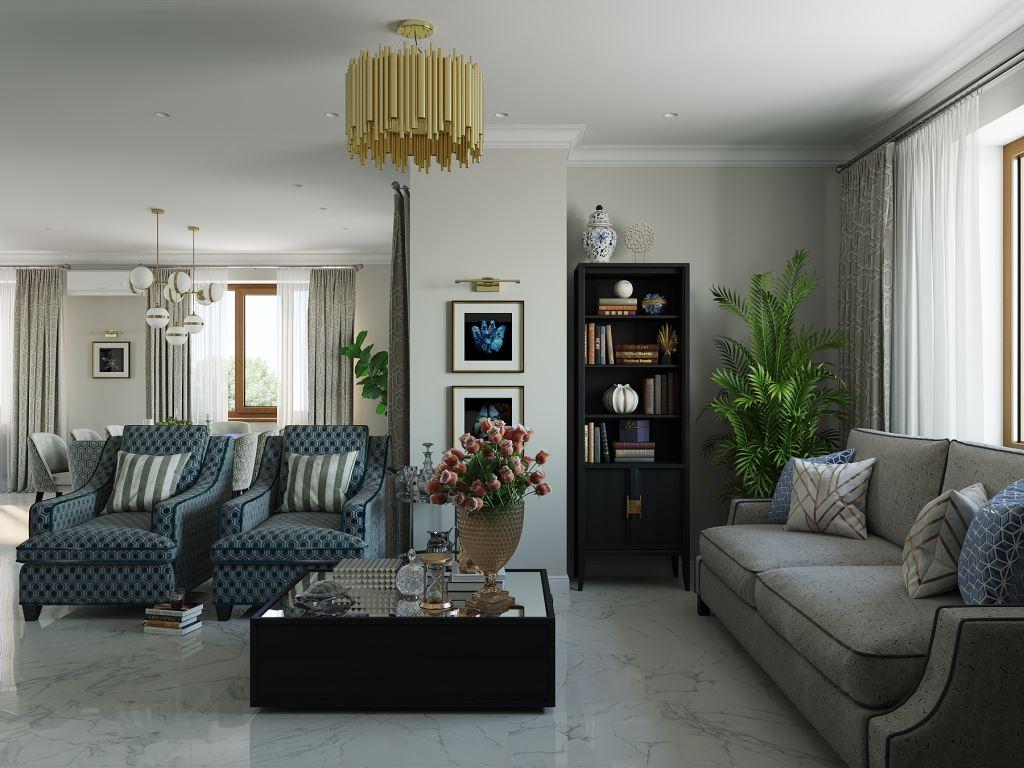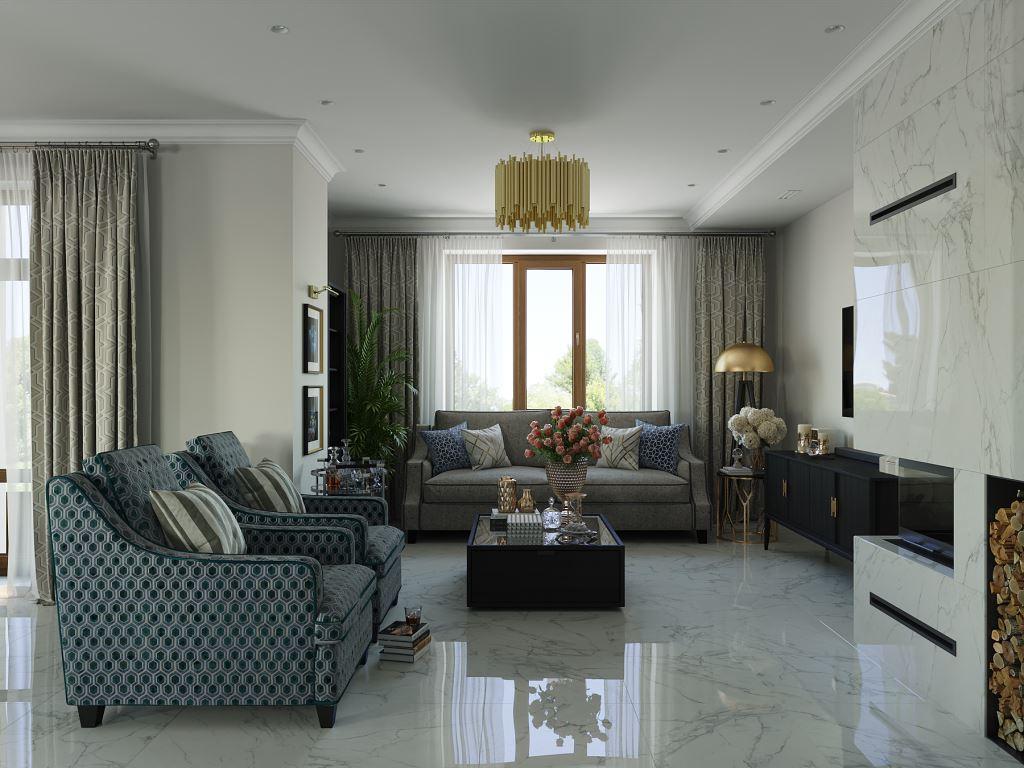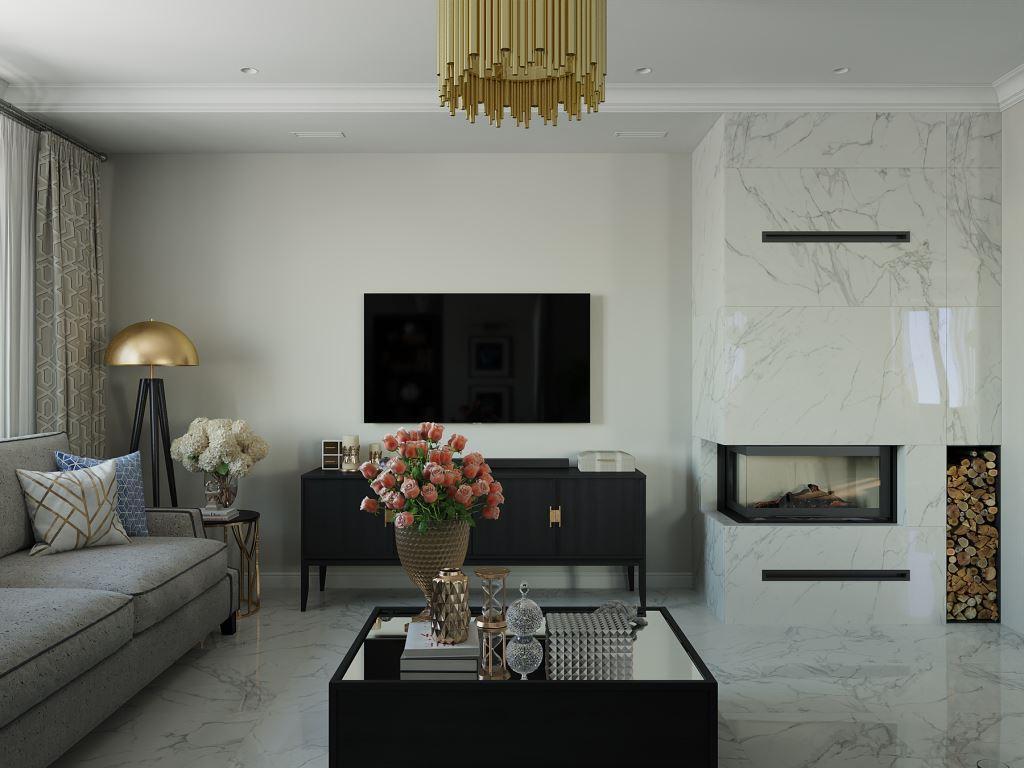 The staircase also has a contrasting finish and small decorative gold elements.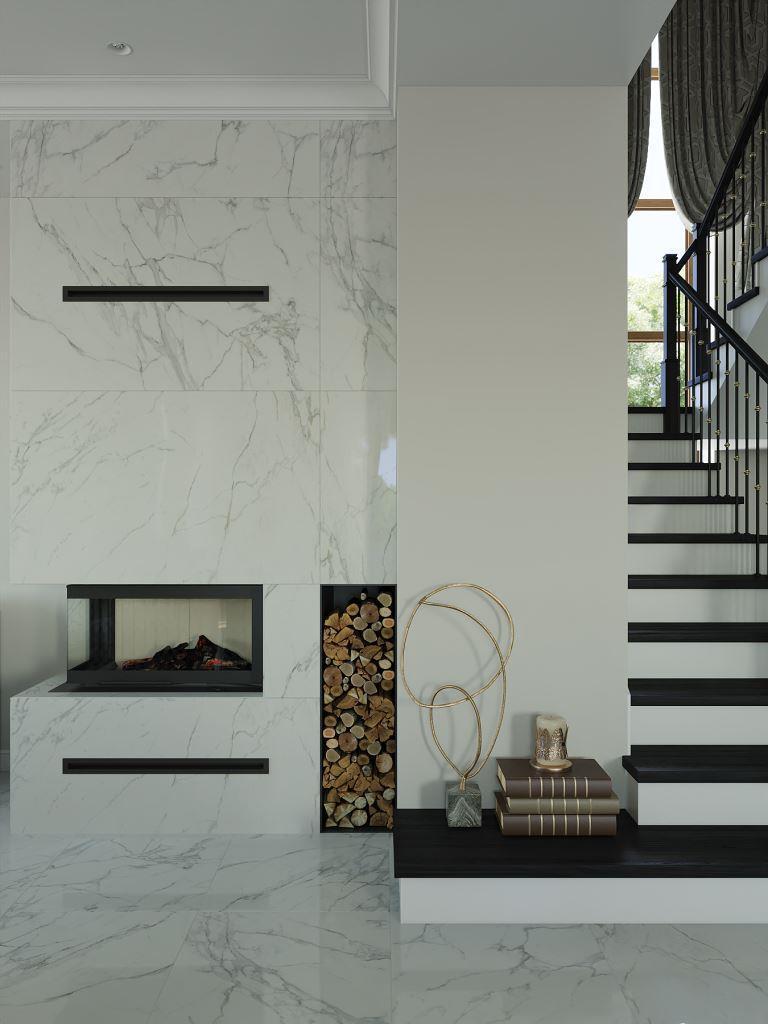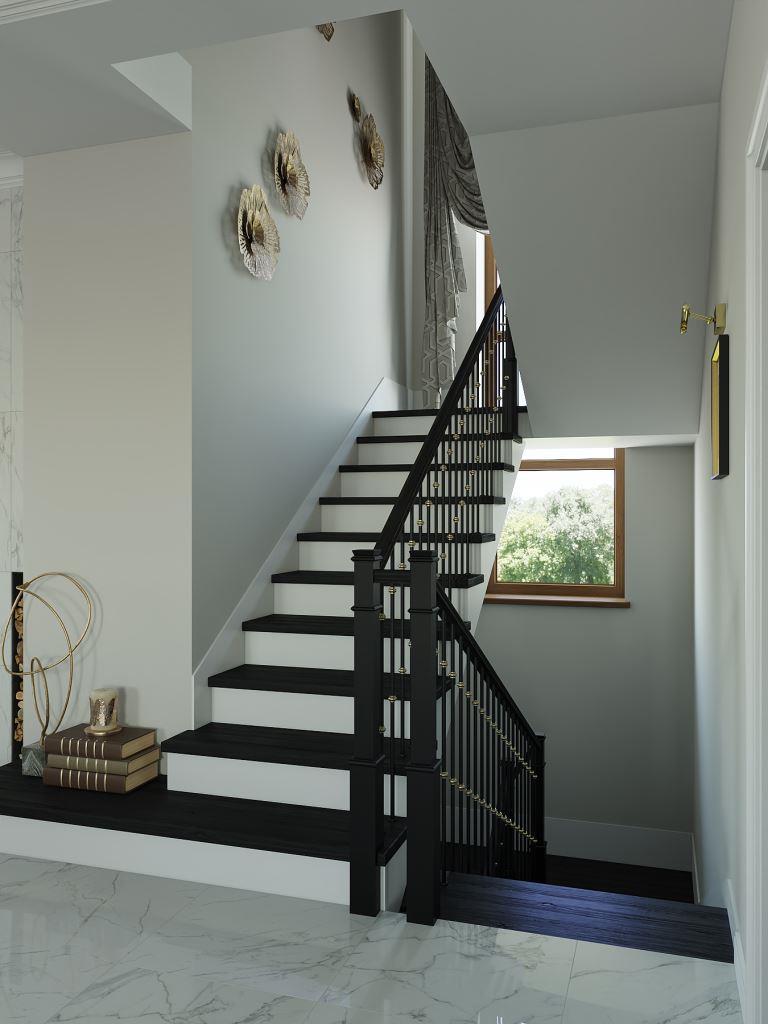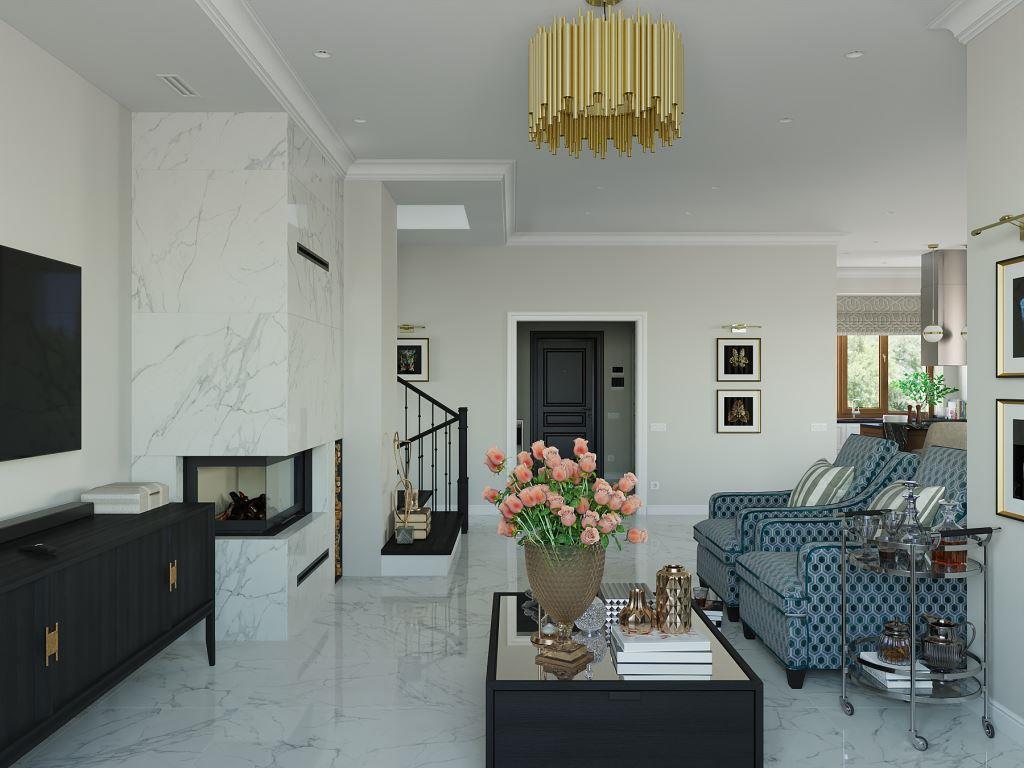 The First floor was divided into three zones. The zoning was emphasized through the use of furniture with different textures, lamps and decor.
For comfort, the floor on the ground floor and the basement is heated.
Upholstered furniture with different texture finishes is responsible for the warmth and a bit of luxury. Fabrics for the furniture have geometric patterns. Celling spotlights in the kitchen are almost invisible and give a lot of brightness. Light fittings that stand out in the rest of the house create a more welcoming atmosphere in the evening. The kitchen is in white and it has a countertop made of natural stone in a contrasting colour which gives it a perfect look.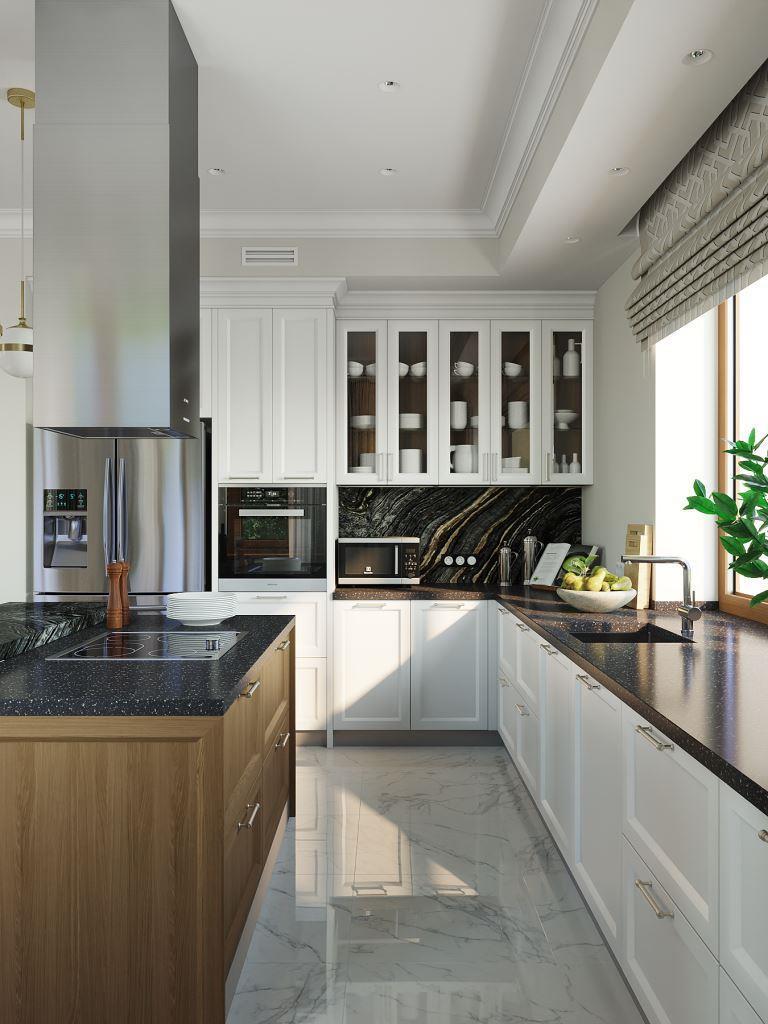 The bar part of the kitchen island was made with the same stone.
We separated the cooking area from the rest. The kitchen is very functional, it has everything you need, and the sink is located by the window – as the client wanted. The kitchen island is also an additional cooking area. A large chandelier that hangs over the dining room is an accent for general lightning. Gold details in the lamps add warmth to the interior and dilute the contrasting combinations.