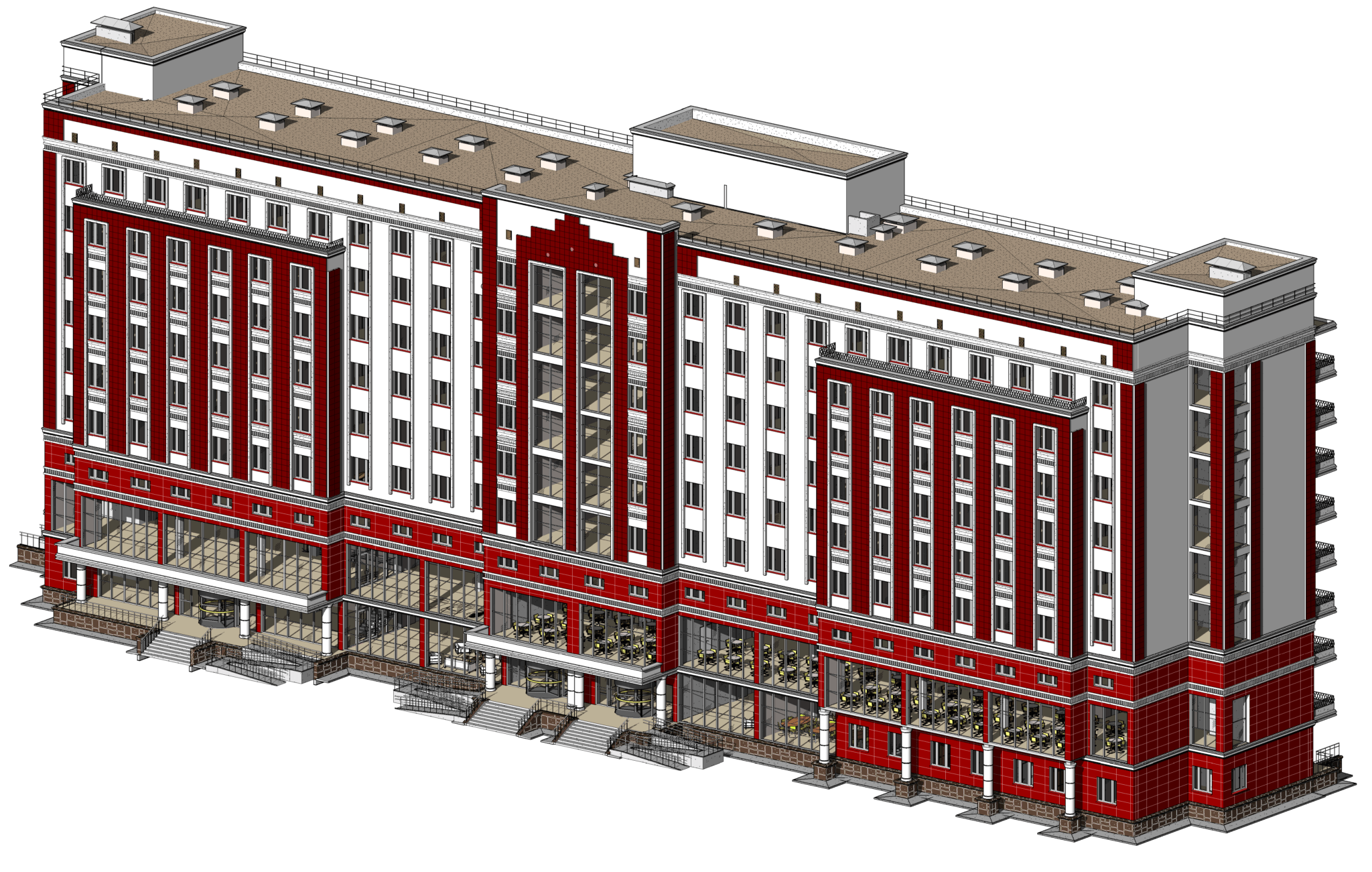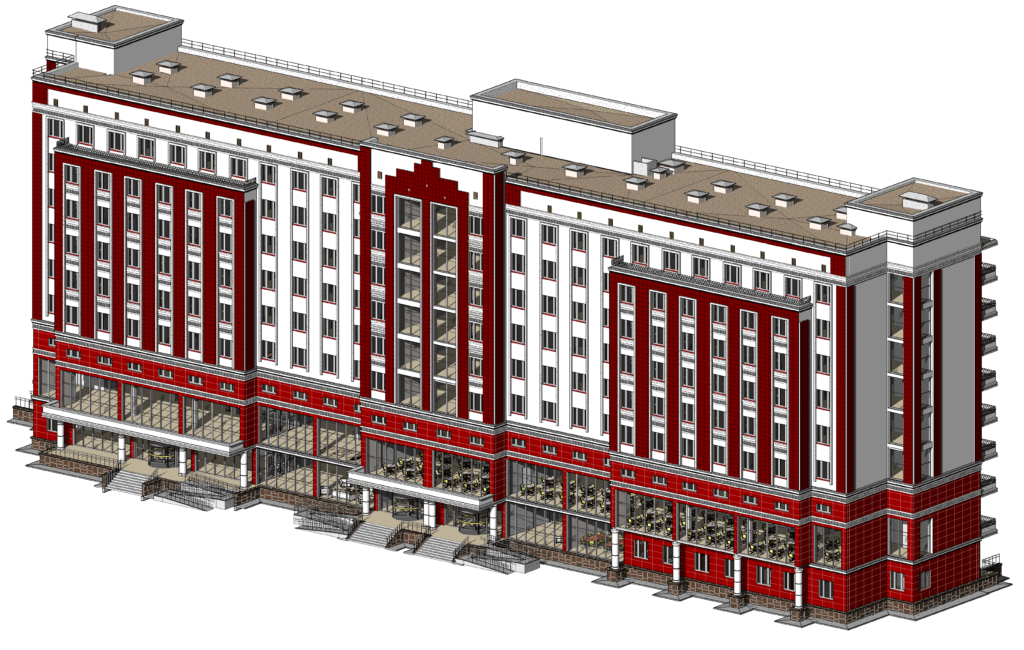 An architectural 3D Revit model of eleven storey hotel building.
The building consists of a basement floor with two commercial unit floor above it. The remaining floors are for residential purposes. The 3D model includes walls, floors, ceilings, stairs, roof structures as well as all windows and doors.
This 3D Revit model is available for download for viewing purposes as well as to obtain all Revit families that were used in this project.
Hotel project photo
Author: Olga Dobryantseva.
You can download the Revit model from the link: Download Revit model of Hotel.