The building has 2 floors with open terraces. The building is frame with monolithic floors. The roof is wooden, pitched. Revit 3D model has both building structures and a lot of furniture.
The structural diagram of the building can be seen in the drawing below: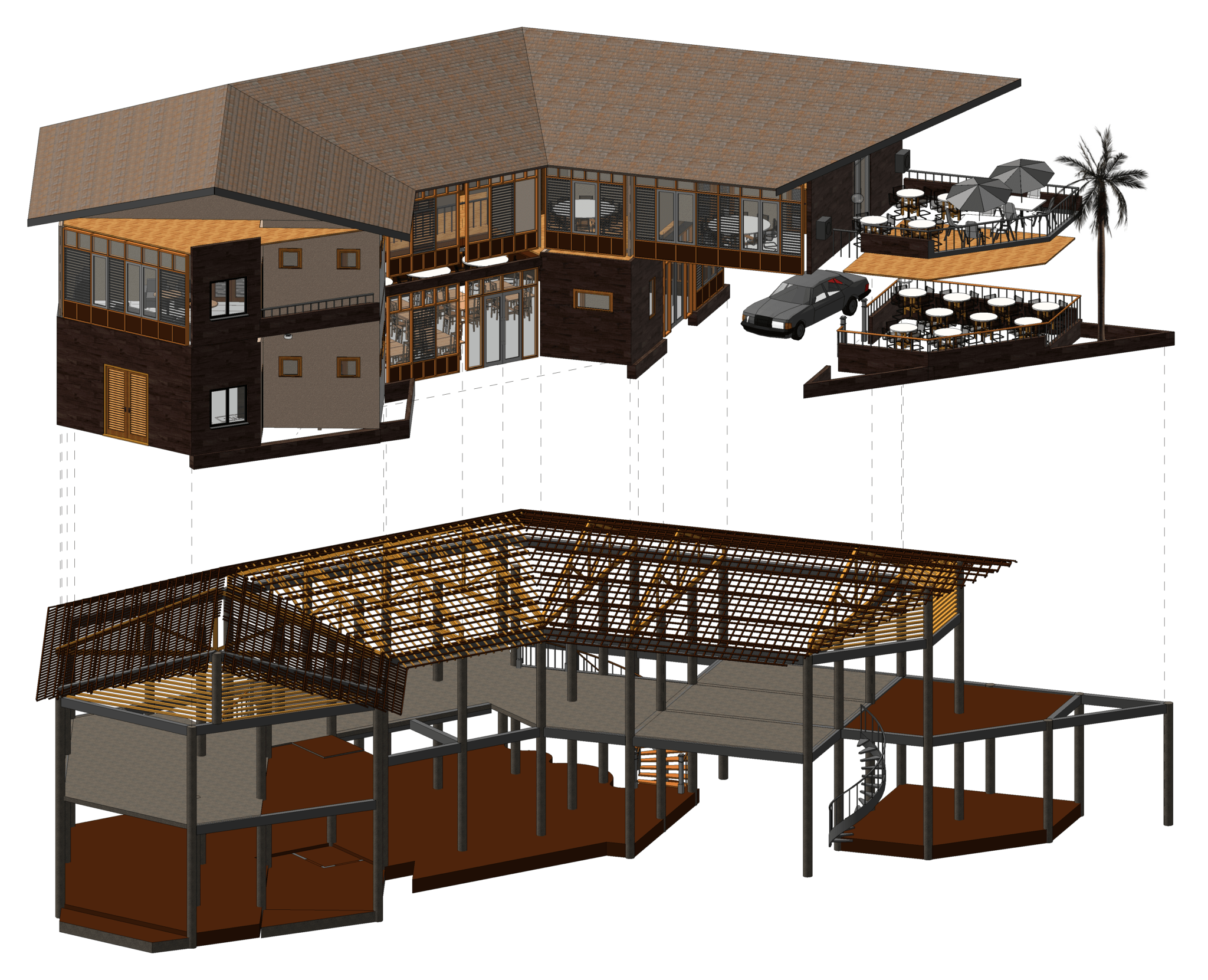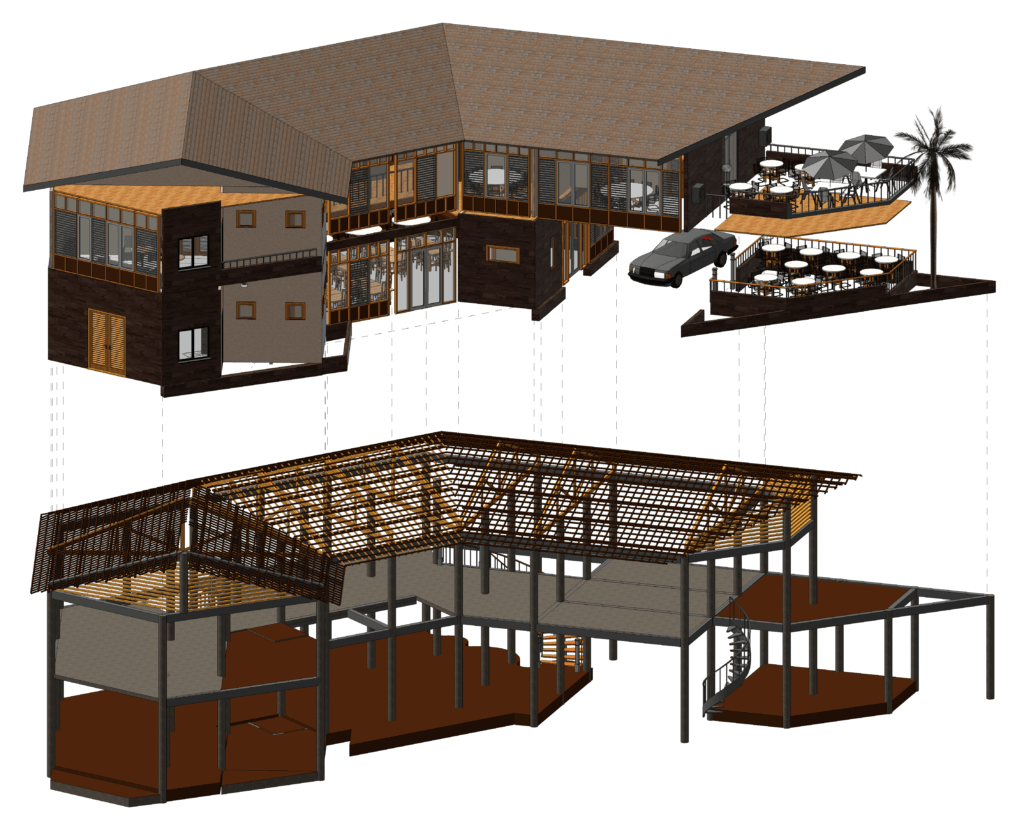 On the ground floor there is a large hall and a large general room. Also on the ground floor there is an open hall outside the building. Ground floor plan: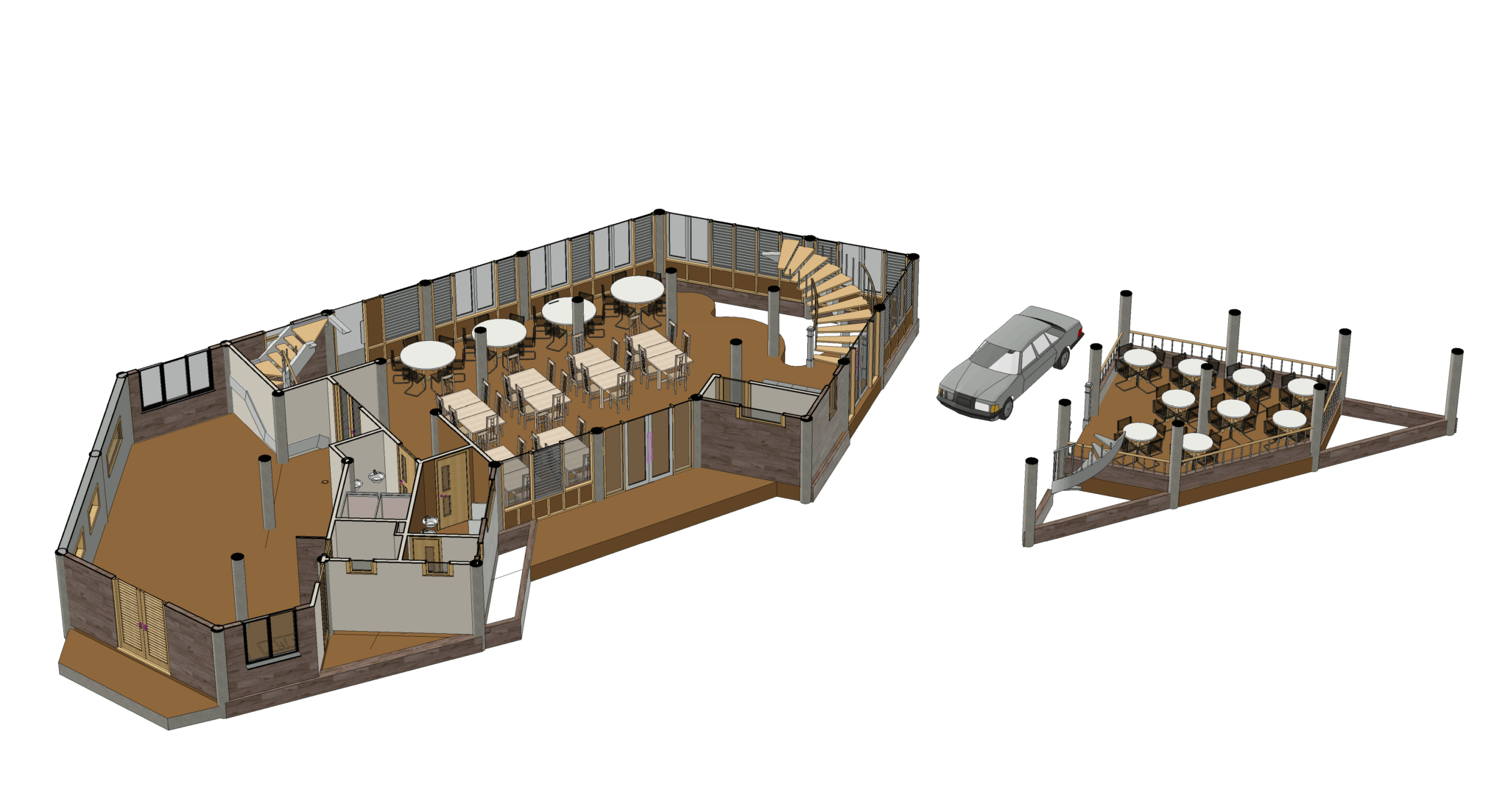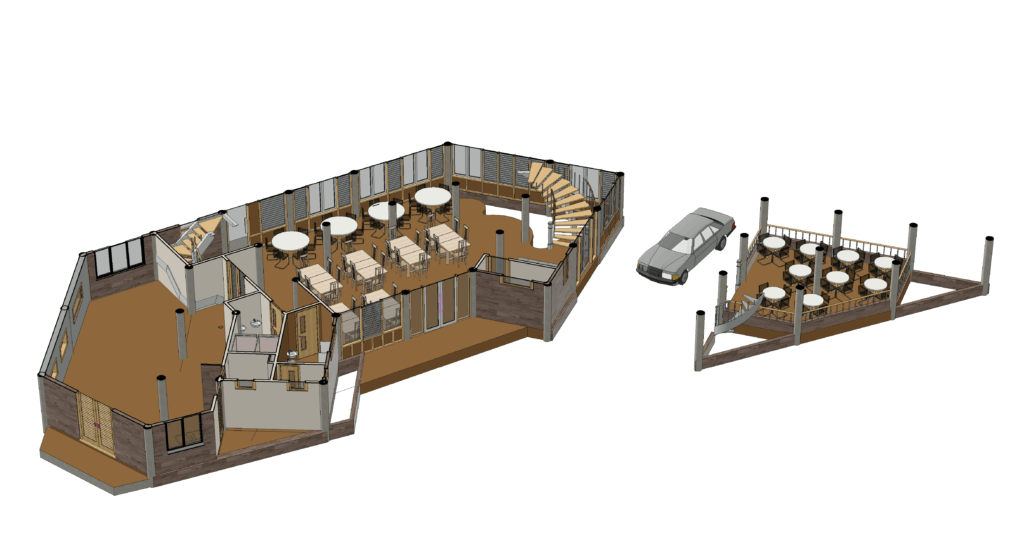 On the 1st floor there are several separate small rooms, several lounges and an open terrace outside the building. 1st floor plan: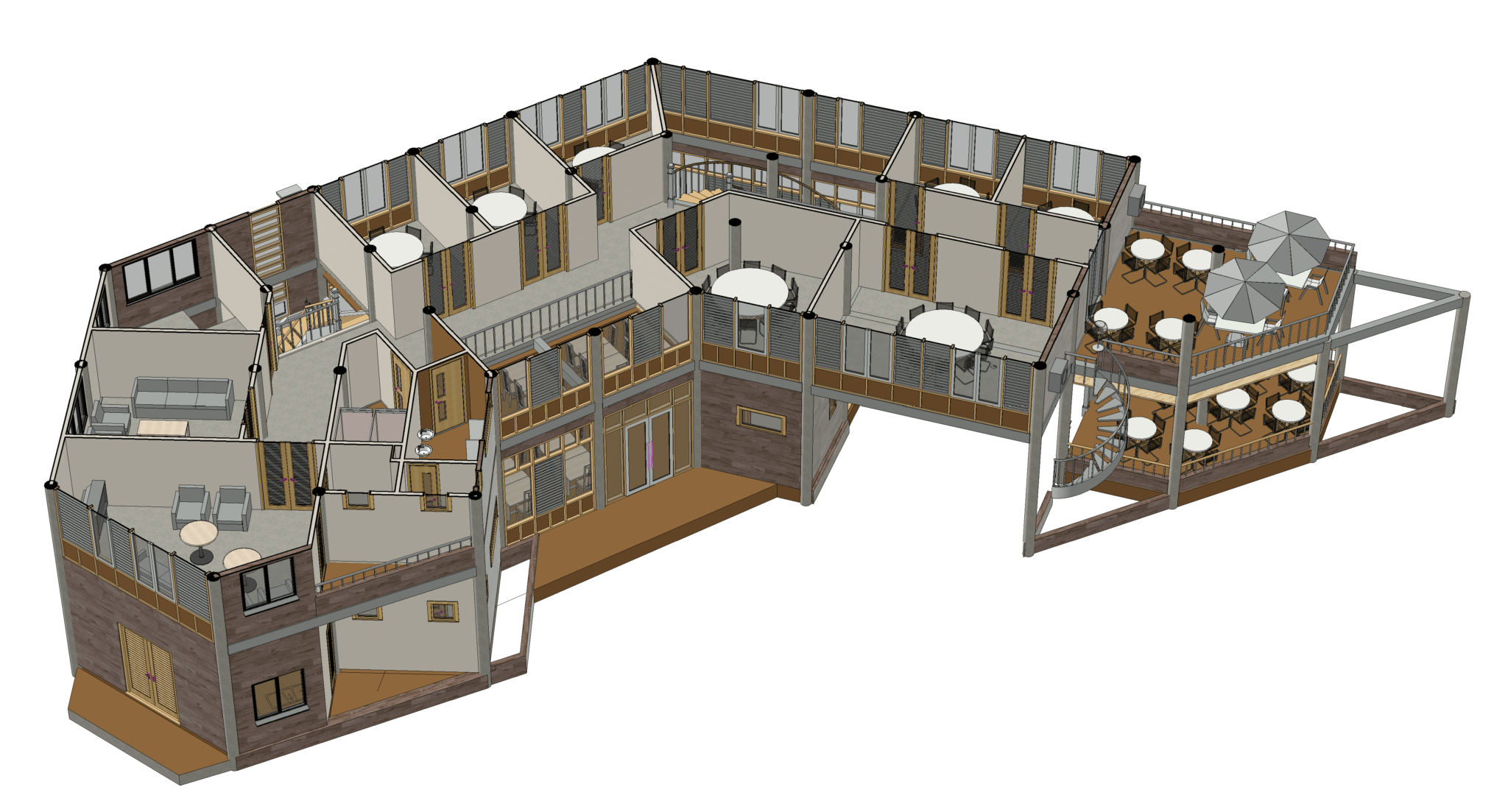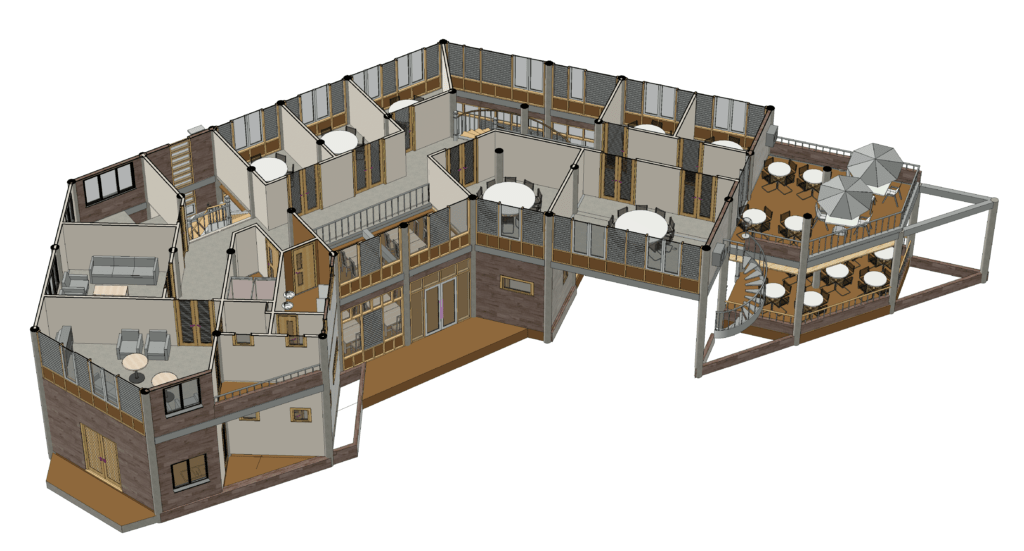 Both on the first floor and on the second there are several toilets and sinks.
Photo Gallery 3D Model Of Restaurant
Download Revit Model Of Restaurant
Author: Mỹ Đình Sông Đà W: ecokientruc.com